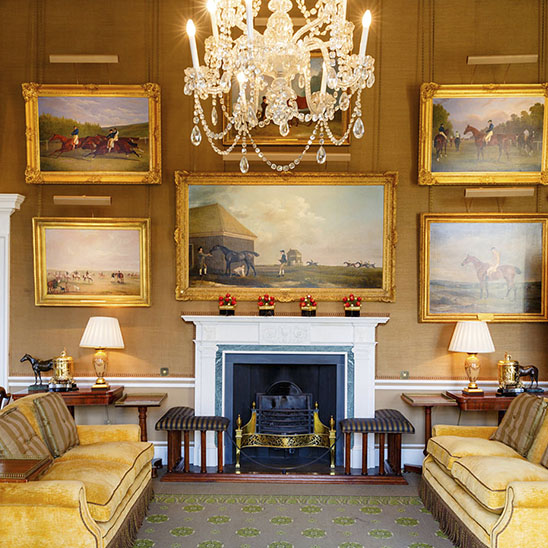 Jockey Club Rooms
101 High St, Newmarket, CB8 8JL
Saturday 11am & 1pm
Tours at 11am and 1pm on Saturday.
Experience a guided tour of the historic Jockey Club Rooms, the Private Members' club that's known as the spiritual home of British horseracing and built in the eighteenth century. Learn about the history of 'the Sport of Kings', the evolution of The Jockey Club, and admire the stunning art collections and fine rooms.
Advanced booking required. Please email admin@discovernewmarket.co.uk. No additional fee required for tours.
Back