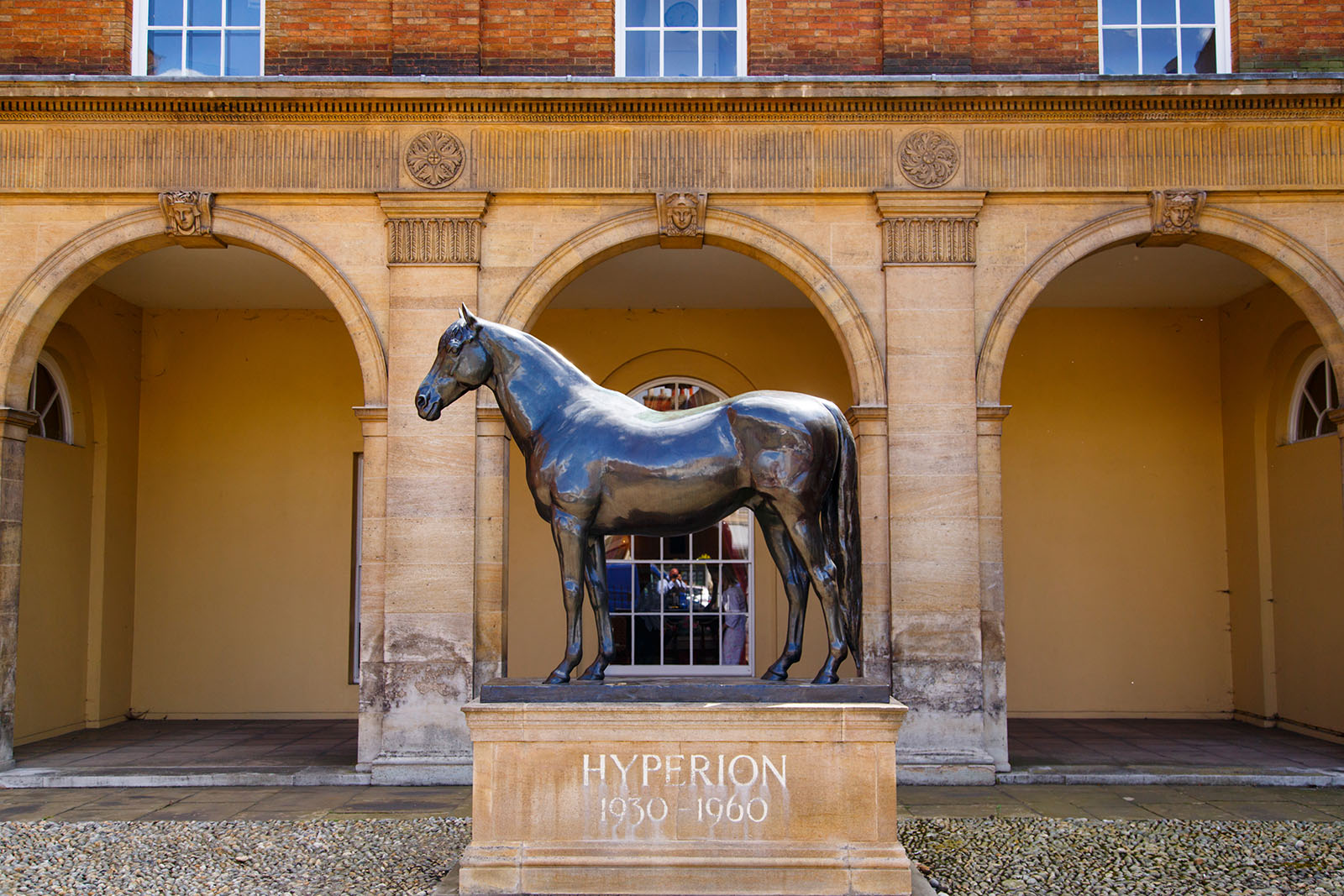 THE HENRY CECIL OPEN WEEKEND TO WELCOME BACK VISITORS TO NEWMARKET THIS SEPTEMBER
The Henry Cecil Open Weekend looks forward to welcoming visitors back to Newmarket on Saturday 18th and Sunday 19th September 2021.
Each September racing and equine enthusiasts descend on horseracing's HQ for an action-packed weekend of events and a chance to delve behind the scenes at Britain's best-known racing yards.
Last year, with the weekend unable to take place in its conventional format due to COVID-19, the event hosted its first virtual Open Weekend. The online offering proved a huge success with horseracing fans from around the world tuning in to view exciting stable tours and entertainment from Newmarket.
Thanks to the kind generosity of those who donated and supported the event, a total of £48,000 was raised by the virtual Open Weekend for its three chosen beneficiaries – Racing Welfare (80%), the British Racing School (10%), and the Racing Centre (10%).
This year's Henry Cecil Open Weekend will continue to support racing staff in Newmarket and the wider local community by raising funds for Racing Welfare, the newly formed Newmarket Pony Academy, and a soon to be announced community project for all residents.
Charlie Fellowes, Chairman of The Henry Cecil Open Weekend, said:
"Despite the challenges last year, we were determined to keep the event running and help raise funds for our charities.
"A huge thanks to everyone who donated money and supported the first Virtual Henry Cecil Open Weekend. Your support not only helped us raise money for our beneficiaries, in a year where their fundraising was greatly affected, but also provided an opportunity for us to shine a positive light on horseracing.
"Following recent Government announcements, we plan to welcome back visitors to Newmarket this September. The Henry Cecil Open Weekend provides a unique insight into racing life at Newmarket and is a highlight for many horseracing fans.  We are very much looking forward to the weekend."
Dawn Goodfellow, Chief Executive of Racing Welfare, said:
"Racing Welfare is honoured to once again be one of the chosen charities of the Henry Cecil Open Weekend.   Previous funds raised from the Henry Cecil Open Weekend have gone towards the refurbishment of MacDonald Buchanan House in Newmarket into high-quality, safe accommodation for young people entering the racing industry.
"Any funds raised from the 2021 Henry Cecil Open Weekend will go towards the upkeep of this essential accommodation and the support of the 18 young tenants who live there, helping them to gain independent living skills and giving them a happy, healthy start in their racing careers.  We are incredibly grateful to the Henry Cecil Open Weekend committee and to all those who donate to this fantastic weekend of racing entertainment."
Back