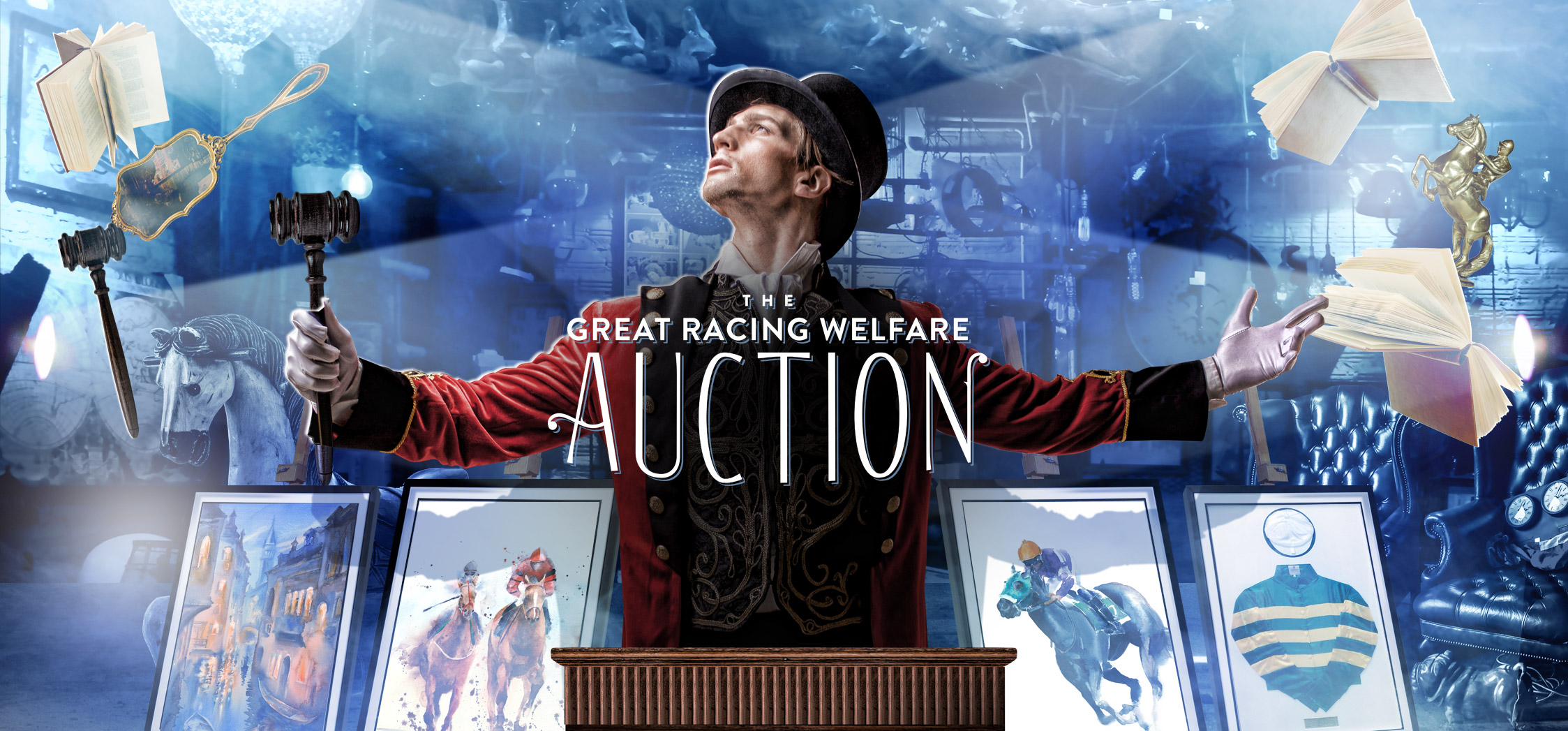 STANDOUT NEWMARKET LOTS ON OFFER IN THE GREAT RACING WELFARE AUCTION
There are over 100 incredible lots on offer in the Great Racing Welfare Auction and just under one week left to get your bids in.   The auction has been supported by some hugely generous donations from the racing industry and beyond, with lots including everything from 'money can't buy' ultimate experiences to the chance to bid for a homemade cake a month for three months.
As ever, support from Newmarket's racing community has been fantastic and there are some top drawer lots on offer for anyone who loves horseracing's HQ:
Personal tour for two of Godolphin's Moulton Paddocks with Charlie Appleby
Spend the morning with Charlie and his team, view the world-class facilities and meet some of your favourite Godolphin stars.
Overnight stay at the Jockey Club Rooms & personal National Stud tour for four –
A truly fantastic opportunity to enjoy an overnight stay in the historic and luxurious Jockey Club Rooms in Newmarket town centre followed by a personal tour of the National Stud hosted by one of their experienced guides.
Newmarket Print Signed by Sir Henry Cecil
A framed print of Newmarket signed by the late Sir Henry Cecil.
Private tour of Dalham Hall Stud & hospitality at the Rowley Mile
Join Godolphin for a private tour of Dalham Hall Stud in Newmarket with an afternoon's racing and hospitality at the Rowley Mile Racecourse for four people during 2020/21.
Private tour and the Ultimate Newmarket Experience for four people
An all-day experience, incorporating a visit to the gallops, a trainer's yard, the National Stud and the National Horse Racing Museum, including morning coffee and lunch.
Tour of Newmarket Equine Hospital for six people
Experience a private behind-the-scenes visit to this world renowned specialist veterinary centre which provides services for horses throughout the UK, Europe and internationally.
Overnight stay at the Three Blackbirds near Newmarket with dinner & breakfast
Enjoy an overnight stay for two people in the Barn at this stunning 17th Century village pub in Woodditton, situated in the picturesque heart of horse racing country near Newmarket.
Spend a full morning in the company of experienced stud manager Tom Blain in the stunning surroundings of Barton Stud, Newmarket.
All proceeds from the virtual auction will go towards Racing Welfare's Covid-19 Emergency Appeal which is aiming to bridge the £500,000 income deficit faced by the charity due to the pandemic. Bidding is open until 8pm on Thursday 24th  September.  Click here for a full rundown on all of the lots on offer and to get bidding.
Back